Mediation and ADR Services
Congratulations on pursuing Mediation as a means to resolve or prevent conflict in your life.  Mediation is a powerful method of resolving disputes that allows the participants to end conflict without the expense and difficulties that litigation can bring.  In mediation, a trained mediator uses time tested conflict resolution skills to help parties find solutions to conflicts that are optimal for both parties.  Mediation has many benefits.
Mediation allows you to explore options that may be unavailable in court. You decide an outcome that's right for you.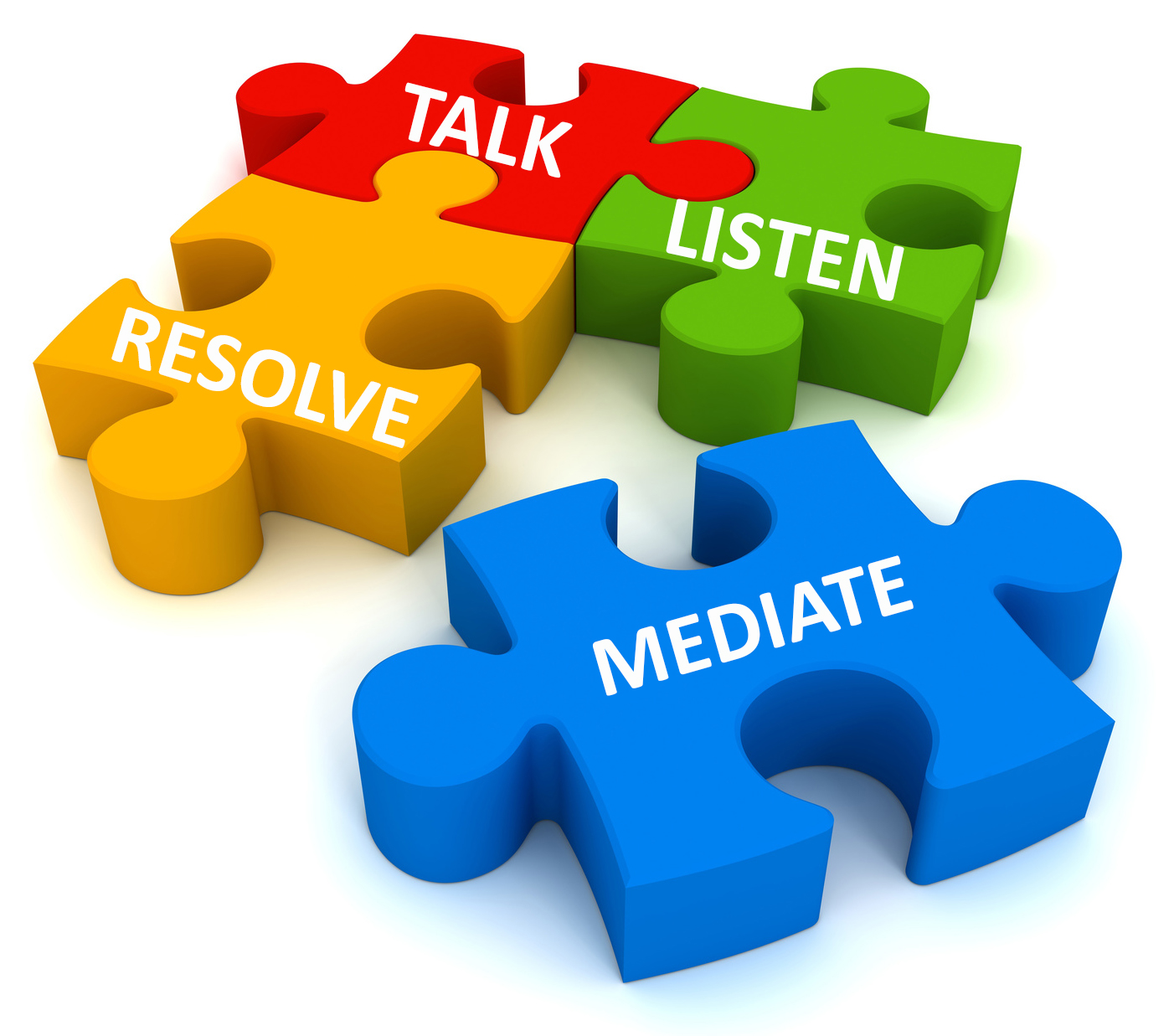 Mediations may take place:
   – on the day of the Pre-Trial Conference or anytime prior to the Trial date
   – by scheduling in advance of, or pursuant to, a formal complaint being filed with the Court
Mediation requires the consent of all parties to proceed.
The mediator helps the parties to identify the issues and explore possible options for agreement and resolution.

All parties will be given ample time to tell their side of the story and have their concerns heard.

The mediator may meet with the parties separately to discuss individual concerns in a confidential setting.

Initial fee covers the first 2 hours of the mediator's time and is paid by both parties. Most mediations are concluded within 2 to 3 hours.
When a settlement is reached, unless requested otherwise by the parties, a written Memorandum of Understanding or Stipulation is prepared.

Both parties approve any resolution, agreements are signed by the parties and their counsel (if any).

If no agreement is reached during mediation, the parties will proceed with their Trial for a judicial decision, with all mediation related communication and discussions remaining fully confidential and not subject to discovery or review during the Trial itself.

If no court case is pending, the parties can enter into a written and signed agreement. This agreement may later be enforceable by a court.
FAQ
Frequently Asked Questions
Do I need to have a court case filed?
Mediation is available whether or not you have or will file a case.
Do I need an attorney?
You can participate in mediation with or without an attorney.
Do mediators provide legal advice?
No. If you need legal advice you should contact an attorney.
What does mediation cost?
The fee depends on the type of case. See the fee schedule posted on our website or call to ask about mediation fees.
How long does mediation take?
Generally, mediations are scheduled for two hours. But the length depends upon the type and number of issues in dispute. 
What if mediation doesn't work?
You can continue to work on a solution or have the court resolve your dispute.
George & George ADR Group
830-13 A1A N Suite 122
Ponte Vedra Bch, FL 32082
CONTACT US
+1 407-855-9865